Self-catering is all very well but a break from cooking dinner and lunches out is a wonderful part of any holiday.
We are very lucky to have several quality establishments just a few miles away in Carradale and even more choice further afield, including Campbeltown, Southend, Machrihanish and the west coast of Kintyre.
Carradale
The Ashbank Hotel

This small, family run hotel will happily accommodate you for an evening meal although booking is advisable.
01583 431650

The Carradale Hotel

Good for bar lunches or evening meals.
www.carradalehotel.com
01583 431223

Carradales

This delightful high quality bed and breakfast offers a wonderful fine dining experience. Booking essential.
01583 431119

The Glen Bar and Restaurant

Excellent bar meals all year round and open for coffees during the day. Local langoustine is a regular on the specials board. Free wifi available.
01583 431105

The Network Cafe

Located on the road to Carradale East, this is a great option for coffee or a light lunch. Delicious homebaking is always on offer.
Seasonal opening.
Campbeltown
Amelias Bistro

Great wee Polish cafe on Longrow. Great for a breakfast roll or tasty lunch.

The Bluebell Cafe

Lovely cafe on Hall Street, opposite the harbour. Fabulous home baking and delicious lunches.
Closed on Mondays.

The Royal Hotel

A focal point on the harbour, this is a great option for lunch or dinner. Specials change regularly and their salads are legendary.
01586 810000
Southend
The Muneroy Tearoom

Legendary throughout Kintyre thanks to chef Francis' jaw-droppingly amazing cakes which are baked fresh every day.
Booking recommended
01586 830221
Further Afield
The Argyll hotel, Bellachantuy

The perfect place to enjoy great food and amazing sunsets.
01583 421212

Glenbarr Stores

A wonderful destination – peruse the gorgeous garden centre, a great range of local produce and gifts in the shop and fantastic home cooked food in the cafe
01583 421200

Skipness Seafood Cabin, Skipness

Exquisite locally sourced seafood in the most rustically unique setting. Best saved for a sunny day but it's warmth and charm shines through whatever the weather.
Seasonal – May to September. Closed on Saturdays.

The Tin Roof Diner, Sound of Kintyre

Quality diner-style food, a quirky location and a great gift shop attached – the perfect place to stop! (Closed on Mondays).
01586 820278

The Ugadale, Machrihanish

Twinned with the Royal in Campbeltown, this is a great place to refuel after a round of golf or a blow along west port beach.
01586 810000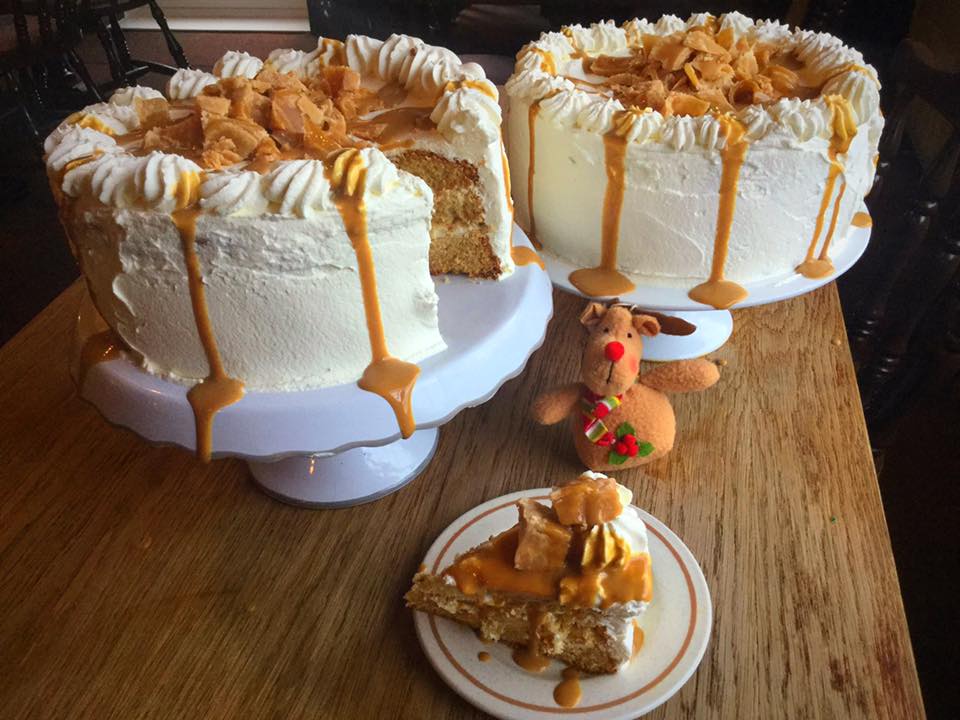 Amazing cakes at the Muneroy Tea Room, Southend