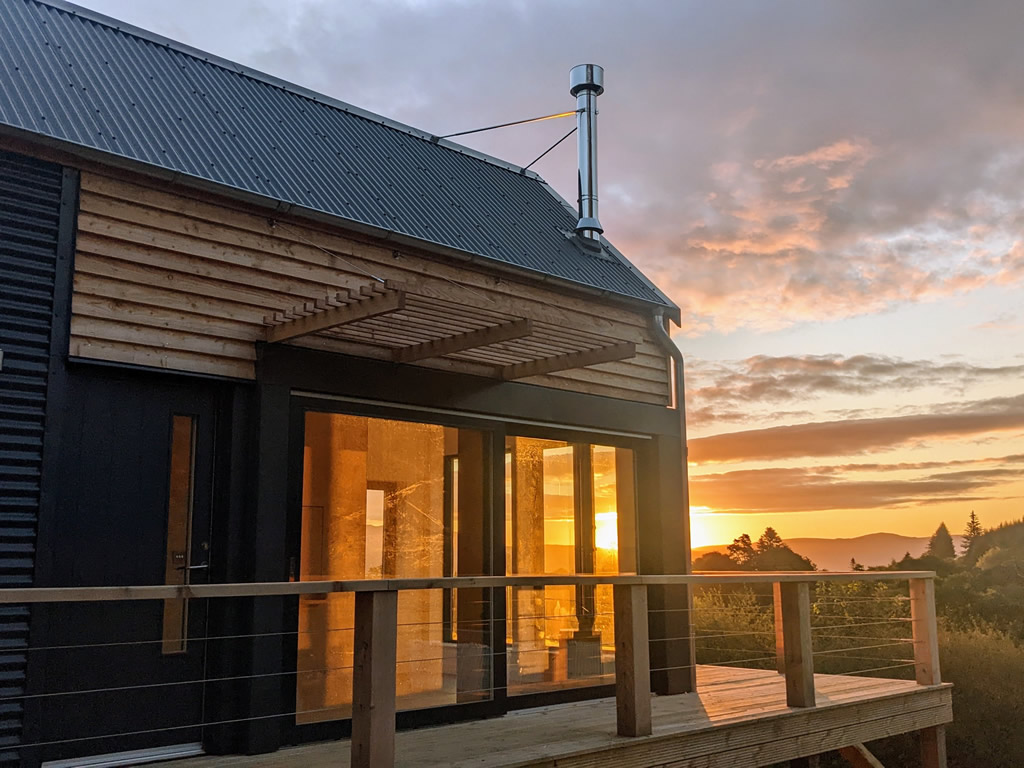 We are delighted to announce that our stunning new eco-bothies are now finished (to the highest standard!) and are open now for booking from March onwards.
The bespoke design is sympathetic with our beautiful landscape and they have already become a talking point with visitors to the distillery. They were designed by architect Willie Brown who also created our stunning gin school extension and cafe terrace. He understood the assignment completely and has built two unique, visually stunning and environmentally sensitive bothies.
We wanted to respond to the growing demand for simpler accommodation, designed for 2 or 3 night stays, creating a comfortable base from which guests can take advantage of all that Kintyre has to offer'.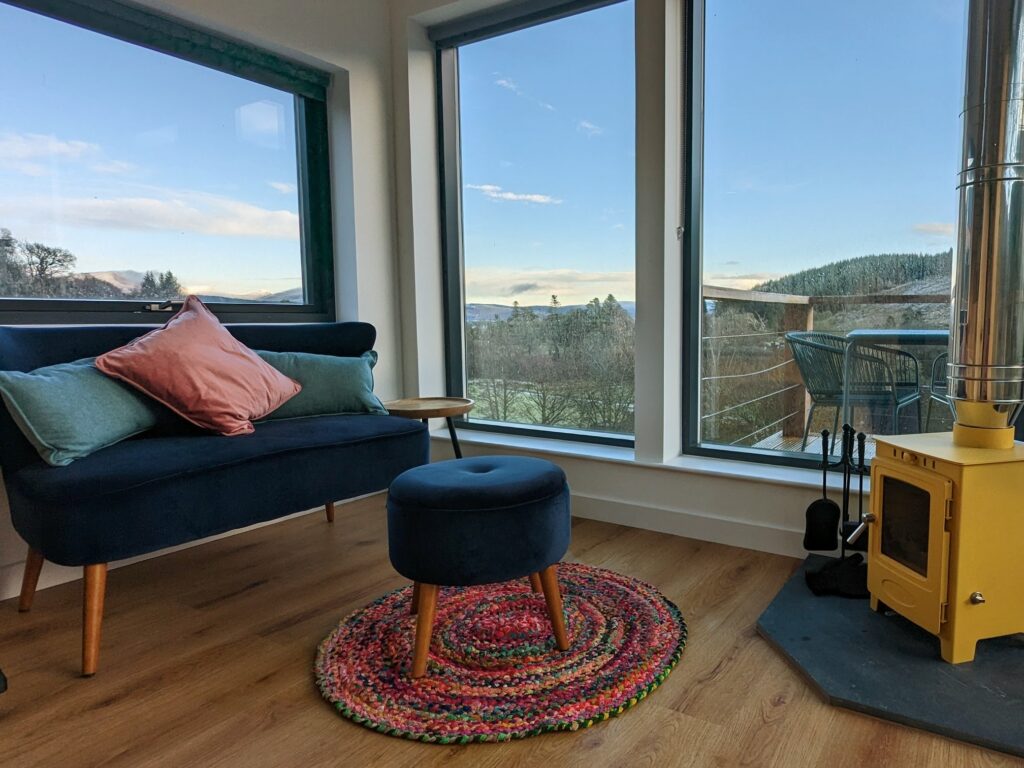 The bothies are built into the hillside on special ground screws, removing the need for foundations. A large proportion of the bothies' electricity comes from our solar array on the nearby shed and they incorporate environmentally sensitive materials such as locally grown and milled larch.
They are very well equipped and are definitely more on the glam side of glamping! They have log stoves to keep you cosy, a stunning mezzanine bedroom, a walk-in shower and indoor and outdoor eating spaces. They also have a firepit each so guests can enjoy a Kintyre Gin sundowner as the sun sets.
They are also ideally positioned to take advantage of our gin distillery experiences, such as tours and gin school!
Check in days are Mondays, Wednesdays and Fridays so there is plenty of flexibility for 2, 3,4, 5 or 7 night stays.
As with our cottages, we welcome dogs although due to the cosier space, not more than one.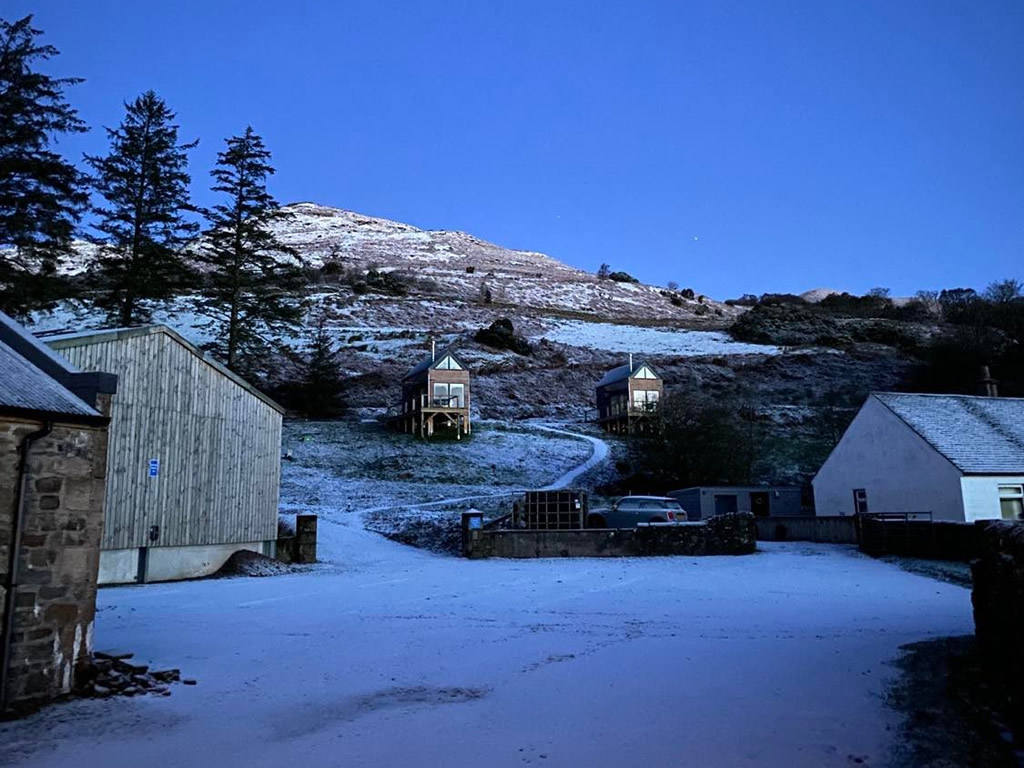 The names of our bothies are very significant! Locals and Torrisdale regulars from way back will remember the lovely Baker family who lived in the cottage below the bothies for many years. Robert Baker was the estate shepherd and his wife Cathy helped out at the castle – including babysitting a young Boss Hogg who definately gave her a run for her money! We decided Baker's Bothy and Shepherd's Bothy were perfect names for our new cosy wee cabins.