News from Torrisdale's grounds team
Our estate team has grown over the past few months and we've now added a part-time Ranger (Steve) and a full-time WWOOFer (Rona) to our ranks. Steve joins us from an estate on the Derbyshire-Nottinghamshire border where he worked as Deputy Head of the Grounds & Forestry Department. He also has a background in conservation and has worked on various worldwide projects involving nightjars, mahogany tree gliders, and adders. Steve will be maintaining and improving wildlife habitats, talking to visitors about Torrisdale's flora and fauna, and working on special projects within the estate grounds.
Rona is a talented jewellery designer who is trying her hand at something a little different and joining us for the summer. She's been helping the grounds team with numerous jobs and is lending a hand in our walled garden, planting and harvesting produce for use in our distillery café.
Over the past month, our grounds team has been working hard on a number of exciting projects across the estate. The biggest and hardest job has been our pathways project. Using historic maps from the castle archive and a little detective work, we've been able to locate where the original nineteenth-century footpaths around the estate were. Our team has been working on restoring some of these to create more walks around the estate for local residents and visitors. Some of the paths have been neglected for decades and have become completely choked with rhododendrons and bracken. Once everything has been run through the chipper, the chippings are laid along the pathways so we're putting it all to good use. Watch this space to find out when the new footpaths are finished!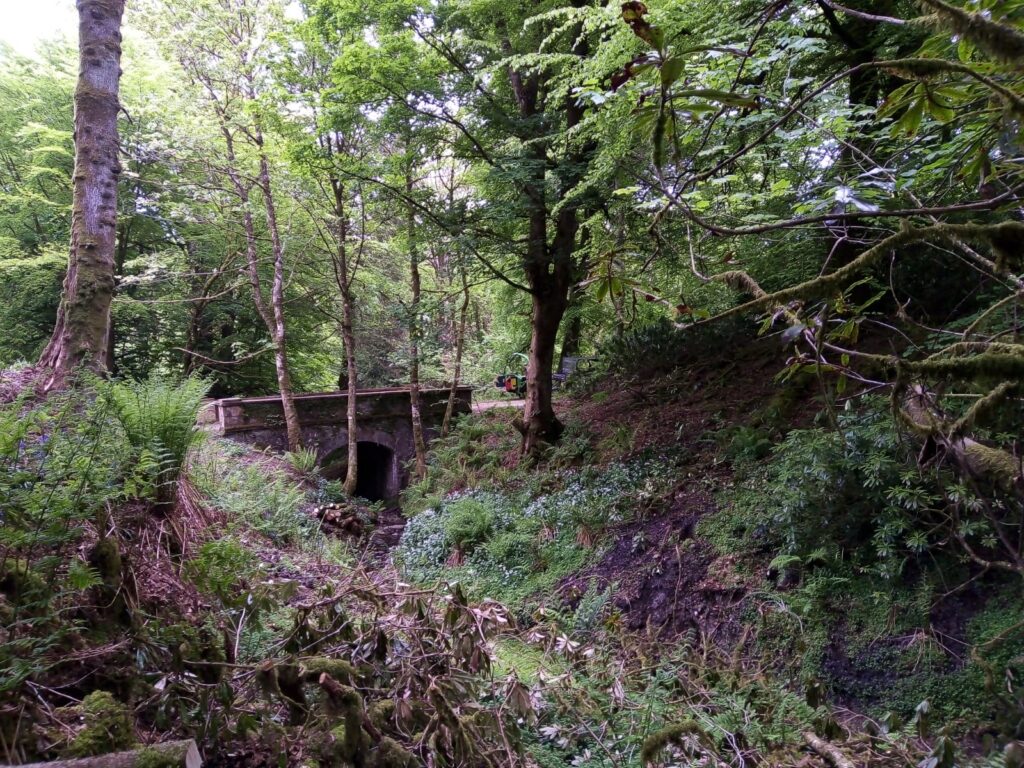 We've also been busy installing a large wildlife pond up near one of the new apple orchards. Steve is designing and building a hide to sit above the pond so that visitors can take a seat and watch any birds, insects or other wildlife we're hoping will frequent the pond. We've already spotted a few wee frogs who have moved in!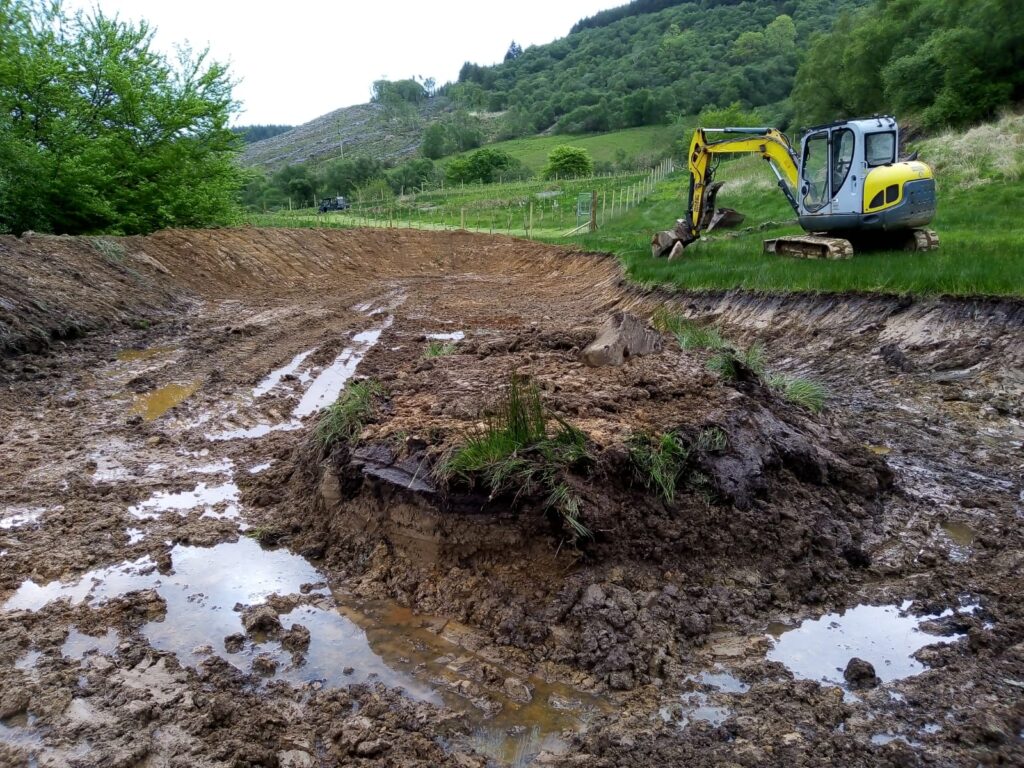 The spring months are always a great time to get outdoors and see what wildlife you can spot. The bluebells and wild garlic have offered some fantastic early spring colour throughout the woods. These are just finishing now but the hawthorn blossom is still going strong and seems to be particularly abundant this year. Rowan trees are starting to show their flowers and the red campion and cow parsley are filling the grass verges around the estate. Nesting season is well underway – our team has spotted some during their tree work and have been careful not to disturb anything. A pair of golden eagles have also been seen overheard near the summit of Beinn and Tuirc so hopefully they have some eggs nearby too. Our red squirrels continue to be pretty elusive but have been spotted once or twice near the entrance to the estate. Finally, Emma was treated to a show by some bottlenose dolphins whilst down at the beach.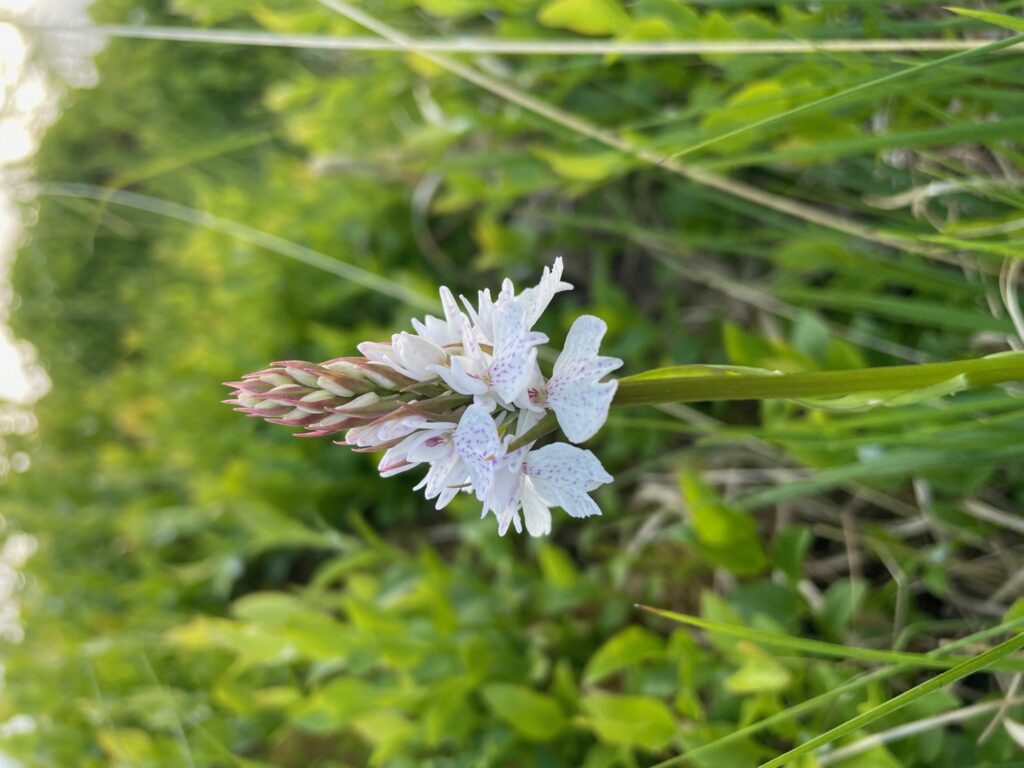 Inspired by all these sightings, we've installed a board up outside the gin school and we're recorded anything our team have seen on the estate. Make sure to check it out next time you visit. We're also running monthly free guided wildlife walks with our Ranger. These will be at 10.30 on the first Monday of each month. You'll be taken on a stroll around the estate grounds and learn more about what flora and fauna can be spotted at Torrisdale during the different seasons. There's no need to book, just meet outside the café and we'll even lend you some binoculars.