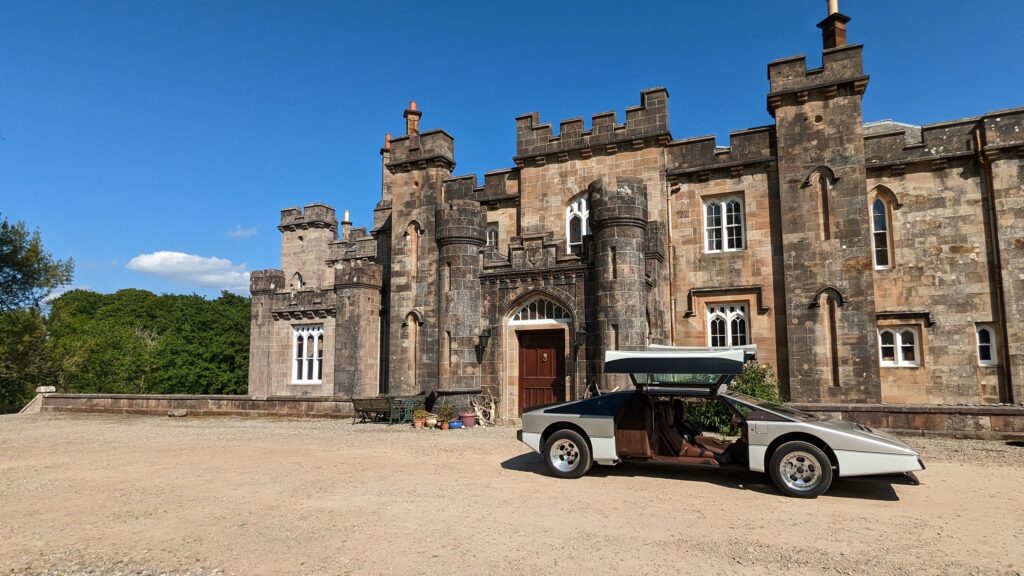 "Emma, your film crew is here."
The phone call that started a mad few days in Kintyre, hanging out with billionaires, millionaires, racing drivers and a very special Aston Martin.
"My" film crew were in Kintyre to document the Bulldog, a one-of-its-kind prototype by Aston Martin, from 1979, designed to reach speeds of 200 mph. It was never tested and then disappeared, quickly becoming fast car folklore.
Fast forward a few decades and the Bulldog reappeared. After many months (7000 hours!!) of restoration it was roadworthy once again and the obvious thing to do was to hurl it down the runway at Machrihanish air base in the hope of reaching the speeds it was built for.
Spoiler alert (Not really. It was on the BBC News): THEY DID IT!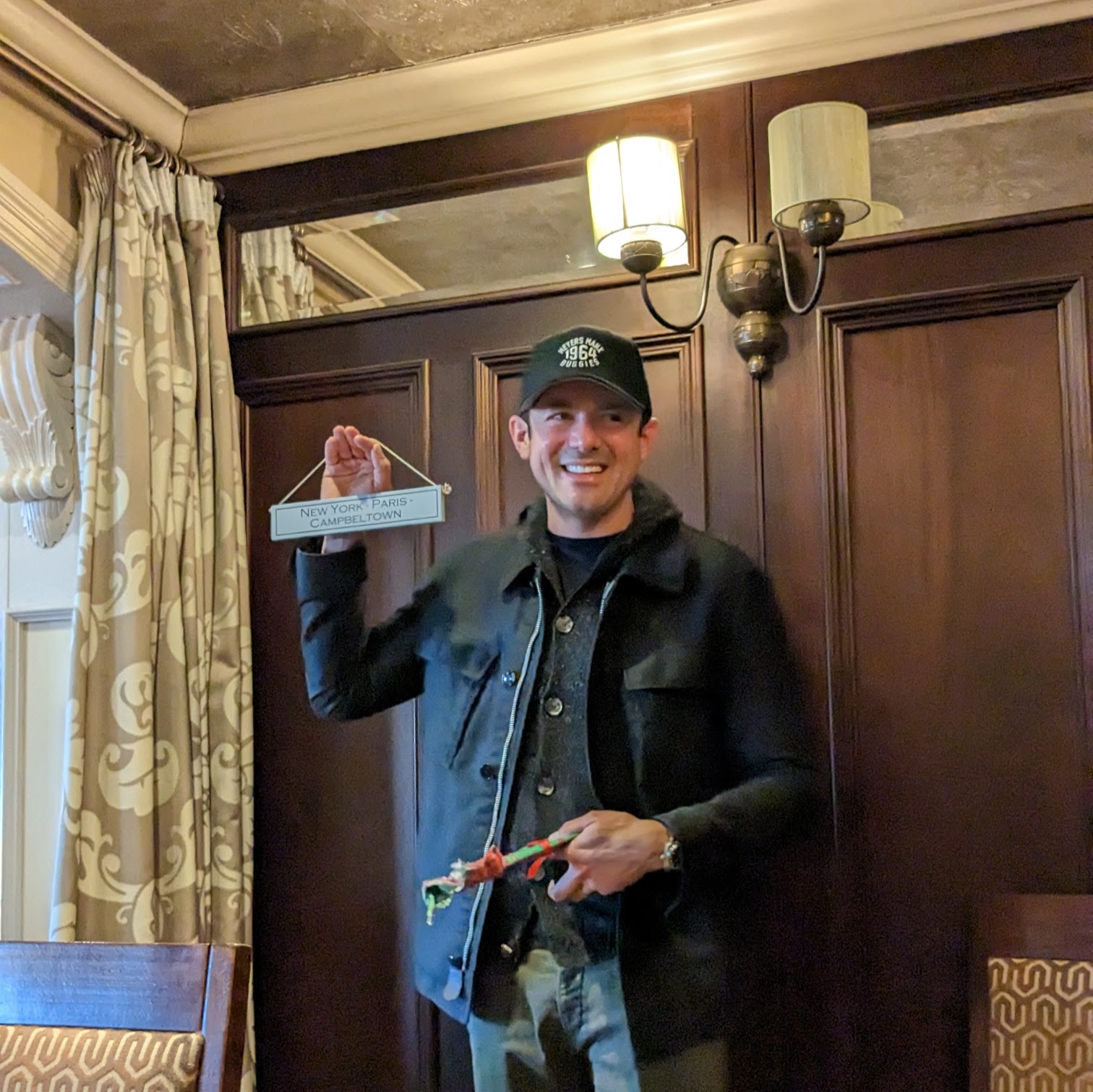 That night myself and my imposter twin, Ellen from the Campbeltown Picture House, joined the team for a celebratory meal in the Royal Hotel. Of course we managed to place ourselves front and centre, sitting opposite Bulldog's owner, Phillip Sarofim, the man behind her restoration, Richard Gauntlett (son of former Aston Martin chairman Victor Gauntlett) and the man who drove her to 205mph on the runway, Darren Turner, who races for Aston Martin.  We were appropriately irreverent and managed to hold our own amongst all the car chat. I felt I had to ask Darren if the Bulldog has cup holders and believe it or not, it doesn't. That's a deal breaker for me sadly, I'll hang on to my Peugeot.
David Barzilay, from the Classic Car Company who restored this angular beauty, suggested Campbeltown as a fitting location for the relaunch and he couldn't have picked a better week. The sun has been shining over Kintyre, almost relentlessly, for over a fortnight.
David was determined to use the opportunity for positive publicity for Kintyre, just as much as promoting the incredible Bulldog story. I first spoke to him about a month ago when he was scouting for possible film locations to show off the car. There are some benefits to living in a castle!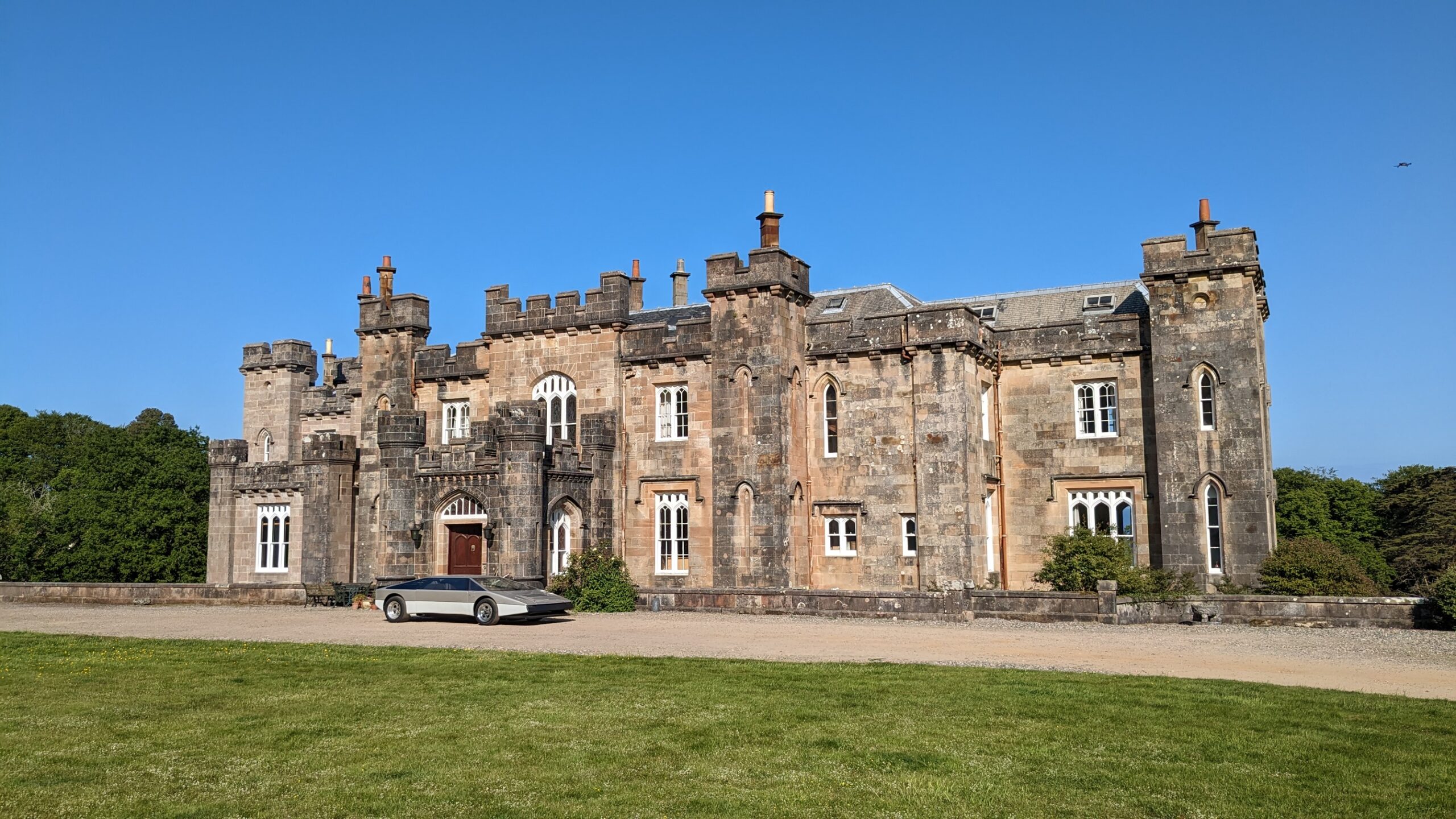 The crew spend a long, very hot and VERY midgie afternoon shooting the Bulldog in front of the house from every angle. It was very exciting to see. Especially for Magnus and Crumble. Fortunately the puppy managed not to cock his leg on the 10 million pound jalopy on the drive.
It's been an absolute privilege to spend time with this incredible team of professionals who had a dream and made it happen. It's a very inspiring story even if, like me (as Niall keeps pointing out), you have absolutely no interest in cars. (As it turns out, I do quite like 10 million pound cars, even if they don't have cup holders…)
We are looking forward to seeing the finished documentary – who knows, it may have the international premiere at Campbeltown Picture House. See you on the red carpet!