We finally launched Kintyre Gin to the world last week which was such a wonderful achievement after two and a half years of planning, building, installing, trialing, tasting, distilling and finally bottling. We are thrilled with the final product and it has had a fantastic reception from our customers, near and far.  Guests will be able to purchase online at www.kintyregin.com and we will leave the bottle in the respective property. Work on the visitor center will start in the Autumn so we'll be able to offer tours when the work is complete.  Exciting times for Torrisdale and an important step towards ensuring the estate's legacy continues.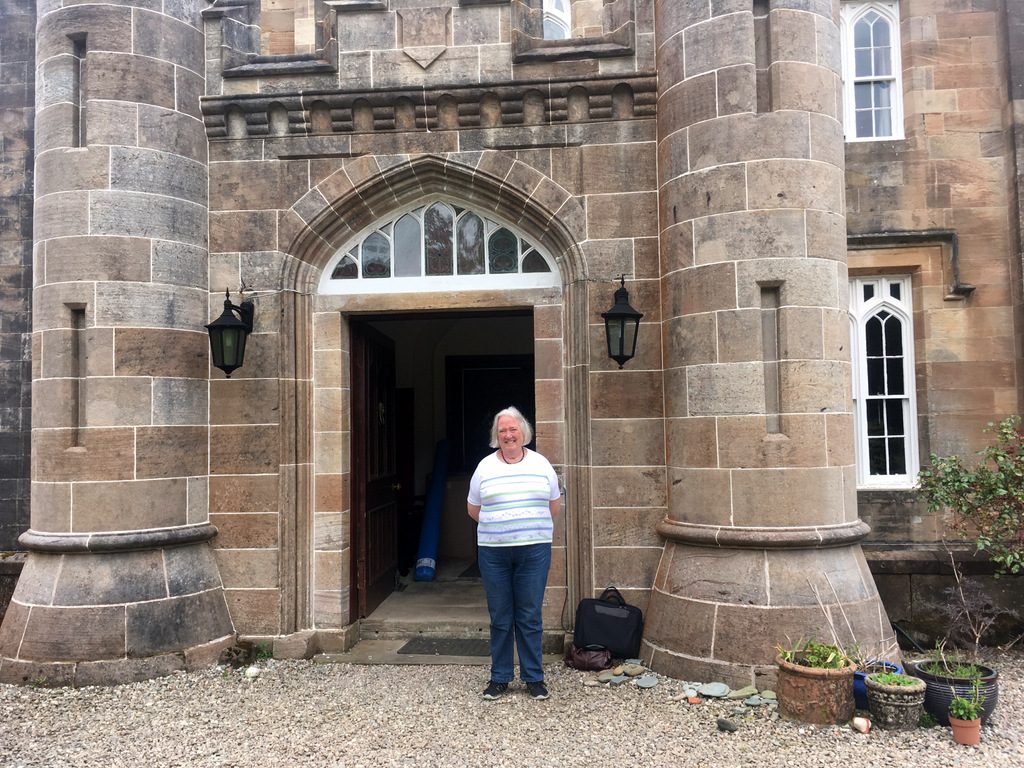 During the chaotic first day of online sales, when we were frantically bottling the third batch, blowing up air sacs and assembling boxes, a visitor appeared at the distillery office door.  Assuming she was a potential gin customer, I launched into my spiel and asked if she was looking to buy a bottle.  The poor woman looked very confused and admitted she was in fact looking for the graveyard. The confusion was now mutual but she swiftly explained that she was an ancestor of General Keith Macalister who built Torrisdale Castle and who is buried on the estate. 
Ordinarily I would have jumped at the chance to give her a tour and show her the grave myself but as we were up to our eyes in gin, this wasn't an option. I gave her directions to the graveyard and arranged a more convenient time for a chat about the General.
Meryl came all the way from Canberra, Australia, to learn more about this part of her family which she had only learned of fairly recently. She has researched the Macalister's of Glenbarr thoroughly and developed a real fondness for General Keith in particular. She was really moved to see his grave (complete with the railings that he insisted upon so his ghost wouldn't wander!) and thrilled to have a look around the ground floor of the castle he built over 200 years ago.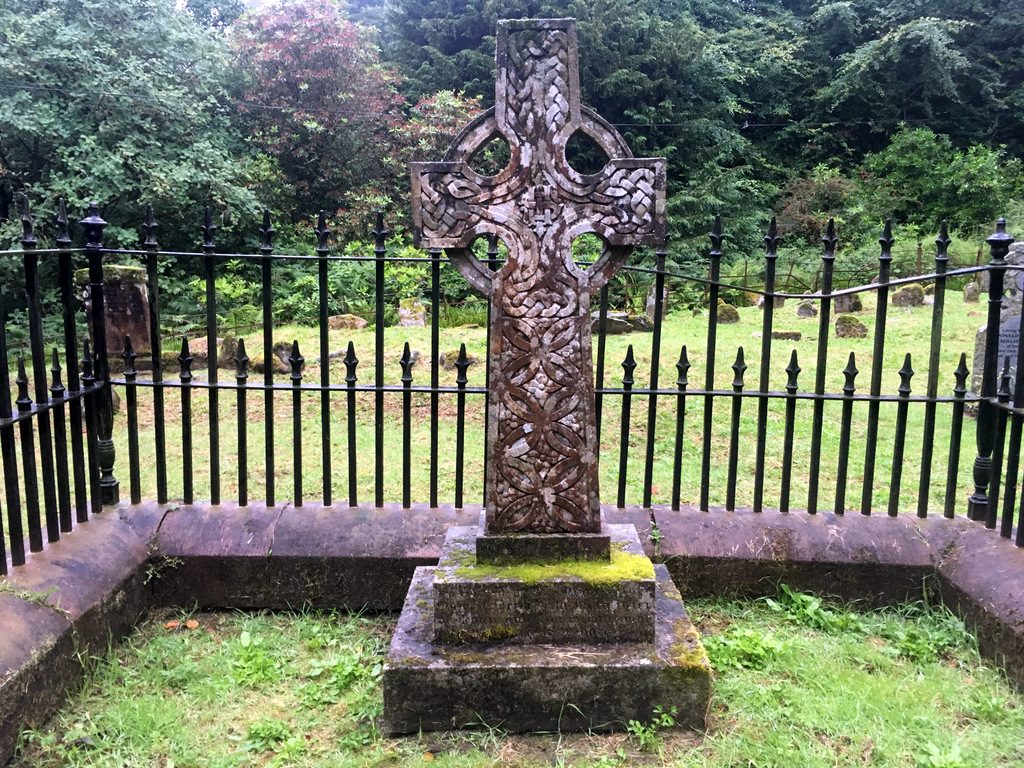 She was full of stories about his life, which sadly came to an end just a few years after the castle was built. Meryl discovered that he'd suffered what was described as a paralytic attack whilst supervising the building work and this prompted him to send for his much younger mistress who he married in an estate cottage. We are not sure which one! I thought it might be Garden Cottage but this was built later on. It wasn't a happy marriage and there were rumours abound about her infidelities, forcing General Keith to seek divorce in around 1818. There were no children and following his death in 1820,  the estate passed to his elder brother, Alexander. (A wee aside, the General's ex-wife passed away herself only three years later and bequeathed every thing she owned to her rumored paramour!)
I'm so glad Meryl found us that day! We knew bits and pieces about General Macalister but she really brought him to life with her stories and visible affection for the man. We are going to keep in touch and do anything we can to help Meryl with her research.  It is very sad that Torrisdale was only very briefly his home, if at all but we will endeavor to honour his memory and look after this wonderful building which we are very lucky to call home. (Note to self: hoover and dust more often!)