Maybe last year was particularly grim but I'm fairly certain this winter has been quite bearable and seems to have passed us by pretty quickly.  I don't need to be told not to talk too soon as it's not unheard of to have snow storms in March and April, but on the whole, there have been relatively few weather-related dramas this winter.
It has certainly been much drier as the hydro scheme data will testify (accompanied by big sighs from Niall about the lack of rain causing a severe drop in output!).
We were surprised but delighted to welcome many more guests in February than we have before. Whilst the area is generally quieter as a whole, it is a lovely time to come and experience the dramatic winter sunrises and spectacular night skies.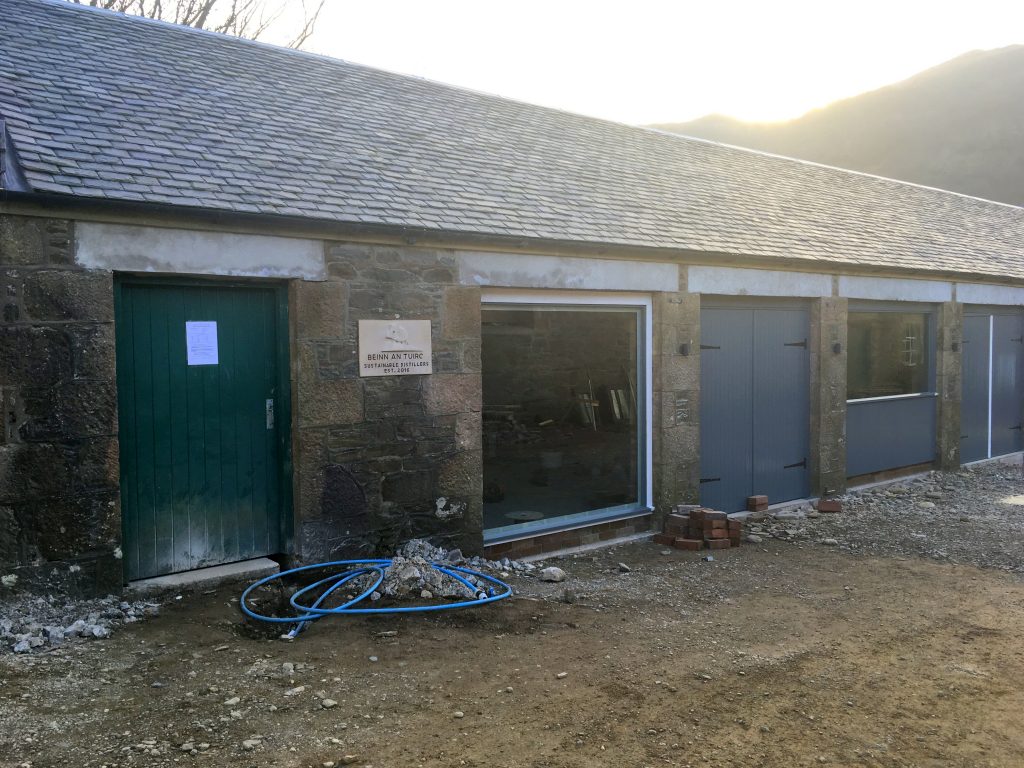 The newest addition to the estate is of course our gin distillery, located beside the former holiday let, Lephincorrach Farmhouse. Whilst it was sad to wave off our last ever guests here in November last year, it has been very exciting to see all the changes taking shape and the distillery building coming together.
Gin production will begin in earnest in March with our first batch being available shortly after. You can sign up for updates on our Kintyre Gin website or keep an eye on our Facebook page. We are on track to be Kintyre's first small batch gin distillery and are committed to running the business with sustainability as a priority. The still will be powered directly from our hydro scheme and we will build on our popular tree-planting scheme by planting a native sapling for every case sold.
Our plans for the farmhouse are to create a distillery visitor center, open to the public and of course our guests. Longer term we will run gin schools and combine these with weekend breaks.
As usual it's all go at Torrisdale! We are very excited about all the new plans but the most important thing is that guests keep coming and falling in love with this wonderful place.