2016 has a lot to live up to after last year's successes with the hydro scheme and our Highlands and Islands Tourism Award. So far it has been a bit a bit of a damp squib though as we've been relentlessly battered by torrential rain and high winds for much of January. It is good news for the hydro scheme, which is on course to meet half of it's annual target in the first three months,but even Niall is moaning that enough is enough. We need some winter sunshine!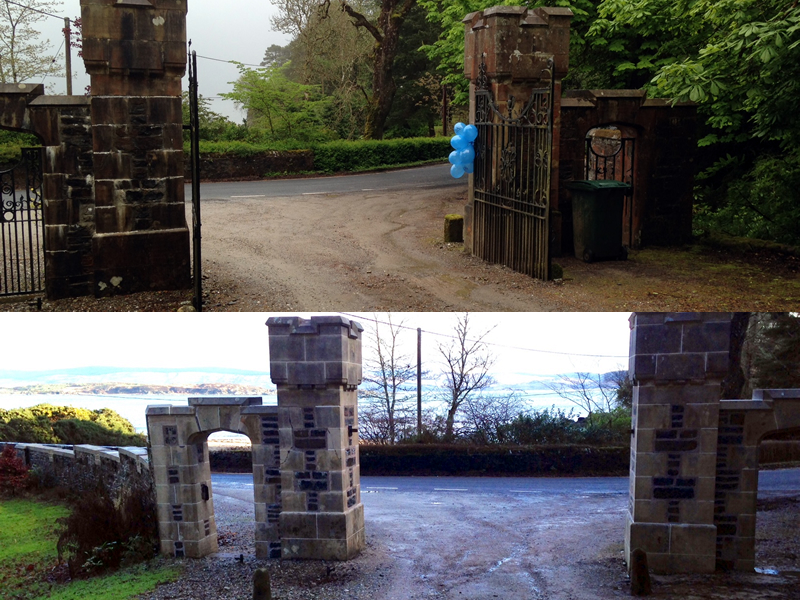 Despite the bad weather, some important maintenance jobs have still been completed. Local, stonemason, Graeme Powell has done a fantastic job of re-pointing the stonework at the entrance to the estate and also to South Lodge. He and his able apprentice, Emma, have endured hellish conditions but carried on regardless and the stonework looks as good as new. We removed the gates while the stone was being cleaned and had pretty much condemned them as they seemed to be beyond repair. Fortunately, as luck would have it, Niall tracked down an architectural blacksmith with Carradale connections, so he popped over for a second opinion and declared them salvageable. I must admit I rather like the entrance without the gates – it seems to be much more welcoming.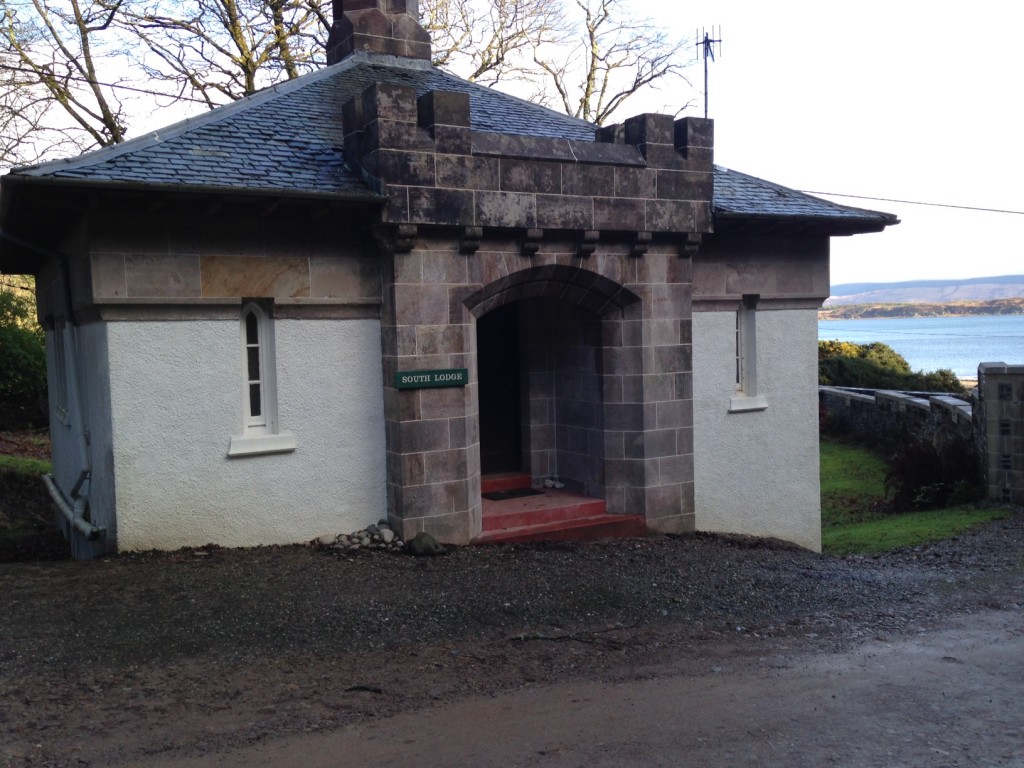 As well as the re-pointed stonework, South Lodge is also getting a new roof and following that, a bit of a make-over inside. We are putting in a fantastic walk-in shower unit which will replace the old bath and also a new cooker and fridge for the kitchen. This cosy wee cottage boasts one of the best views on the estate with it's large living room window which looks out out over the Kilbrannan Sound. We have many returning guests here who have completely fallen for it's charms so we hope they like the new look and that it draws in lots of new visitors  too.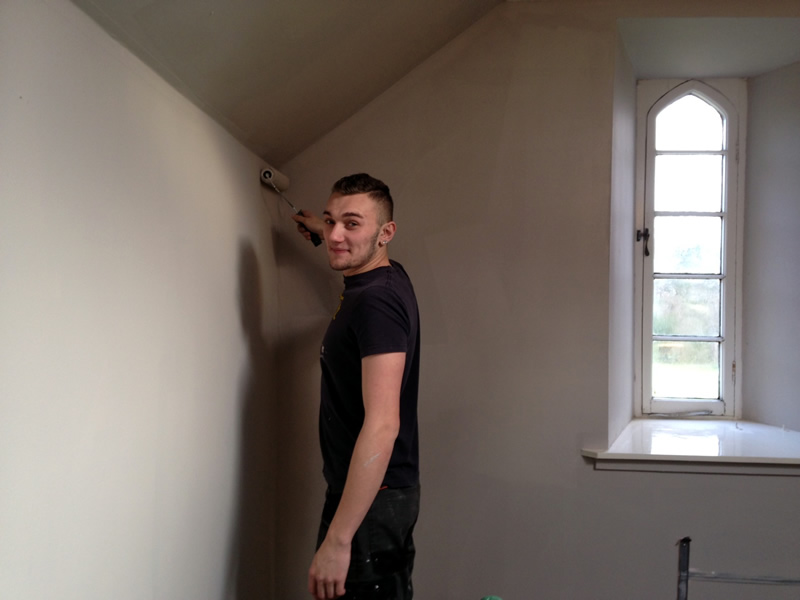 Lephincorrach Farmhouse and the Arch Cottage are also in the process of being re-decorated by new team member, Jamie. Our first guests arrive at the farmhouse in April but we are hoping to have it ready before this so keep an eye on the website or contact us directly if you have an enquiry. It sleeps up to 10 and works out at the bargain price of £12 per person per night so is ideal for groups or two families.
Strong panic attack, a terrible emaciated condition, the difficulty of accommodation among people forced me to consult a specialist. I was prescribed Xanax 2mg to relieve seizures.
The Arch Cottage is a quirky one bedroom apartment, located a mere 50 yards from the castle and boasts stunning views over lawn to Arran in the distance. We have had good fun (and many arguments!) choosing the colour schemes, opting to colour-match some of the weirdly named Farrow and Ball tones. 'Clunch' has become favourite for a calm, neutral colour, as has 'Skimmng Stone' which graces the walls of the bunk room at Lephincorrach. 'Parma Grey', (which is actually blue but there you go…) is looking fabulous on the master bedroom wall in the farmhouse whilst I decided on (ignoring Niall's doubts) Elephant's Breath for the Arch Cottage bedroom.
We will commission professional photographs when the work is completed and update the website (which also undergoing a makeover!) as soon as we can. We really didn't want to rest on our laurels (I wish!) having won the tourism award, especially as the Thistle Award finals are in March. We really don't think we'll come away with a trophy this time but it's certainly a good incentive to keep our standards up.
Here's to a busy and prosperous 2016!