I said to my son the other day, "I am off foraging on the beach", but what he heard was  "I am off for a gin, on the beach". It made me laugh!  But it sounds like a great idea so maybe next time me and my friends go foraging we will also go for a gin on the beach too. Kintyre Gin of course!
In my last blog, I mentioned the Inveraray forage workshop run by  Mark Williams from Galloway Wild Foods. My friend Jenn and I learned so much that day, we decided to plan a similar event at Torrisdale and invited Mark to Kintyre to share his expert knowledge.  We chose a day at the beginning of April and invited friends and neighbours who had showed an interest in our previous foraging exploits.
After enjoying a welcoming Elderflower fizz, our diverse group of 12 started out on a cool but dry morning, heading straight down to the beach to catch as much of the low tide as we could.   Mark was quick to spot some sugar kelp which was almost disappearing on the incoming tide and found sea noodles plus various types of wracks, and dulce – all of which are different types of edible seaweeds but have varying textures and tastes.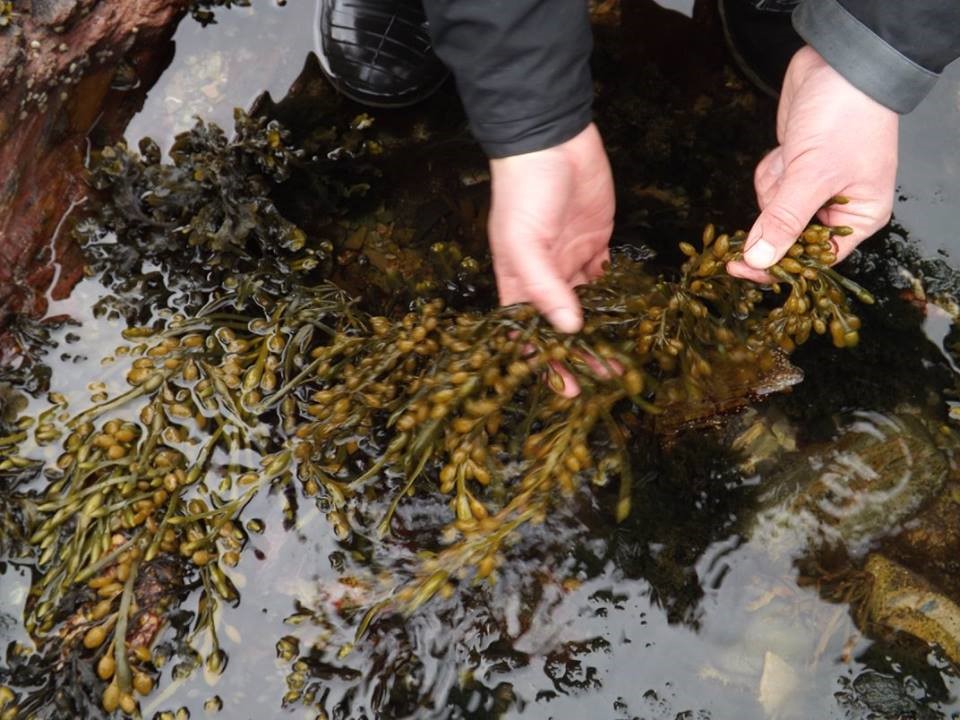 It's advisable to use a guide book or website for reference of all seaweeds so you know what you are experimenting with, but more importantly make sure it is still alive. Don't pick seaweed that is washed up on beach or has been out of the water for a long time.  Try and stick to the low tide mark and rock pools that are regularly covered with sea water.
Working our way back up the beach to the foreshore we found some interesting plant life to forage.  Then, after getting soaked by a rain shower, we went into the woods where Mark had tapped a birch tree so we all had a taste of birch sap, which was quite pleasant.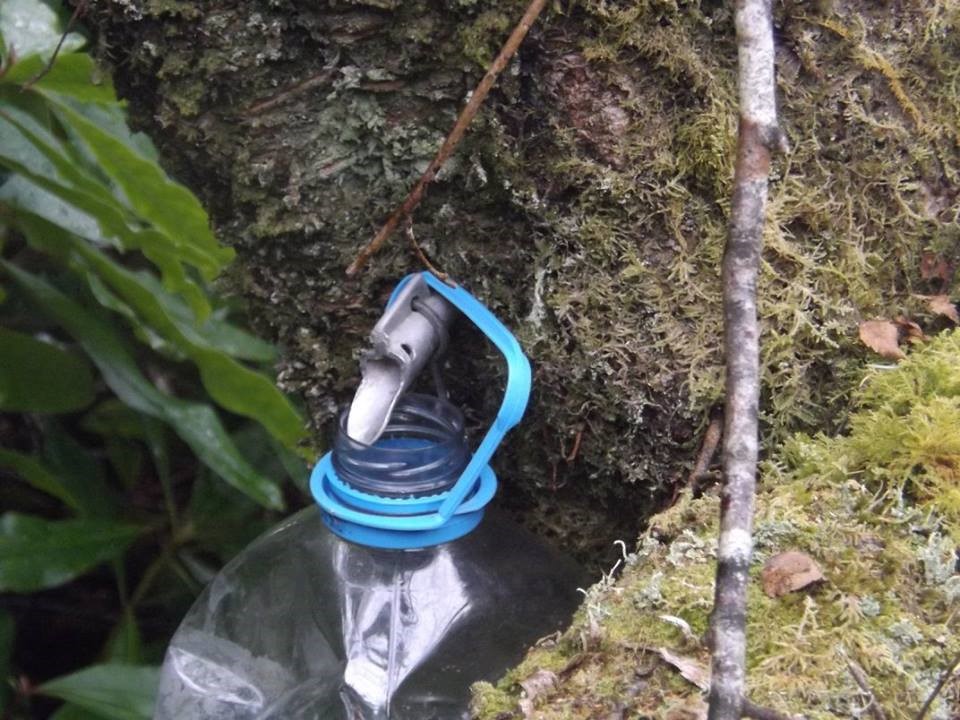 After a few hours of easy meandering through woodland and along hedgerow we were astounded by how many plants you can eat including many that you would just regard as weeds. To finish, Mark impressed us all with a warming broth he'd made from the seaweed & wild garlic we had foraged.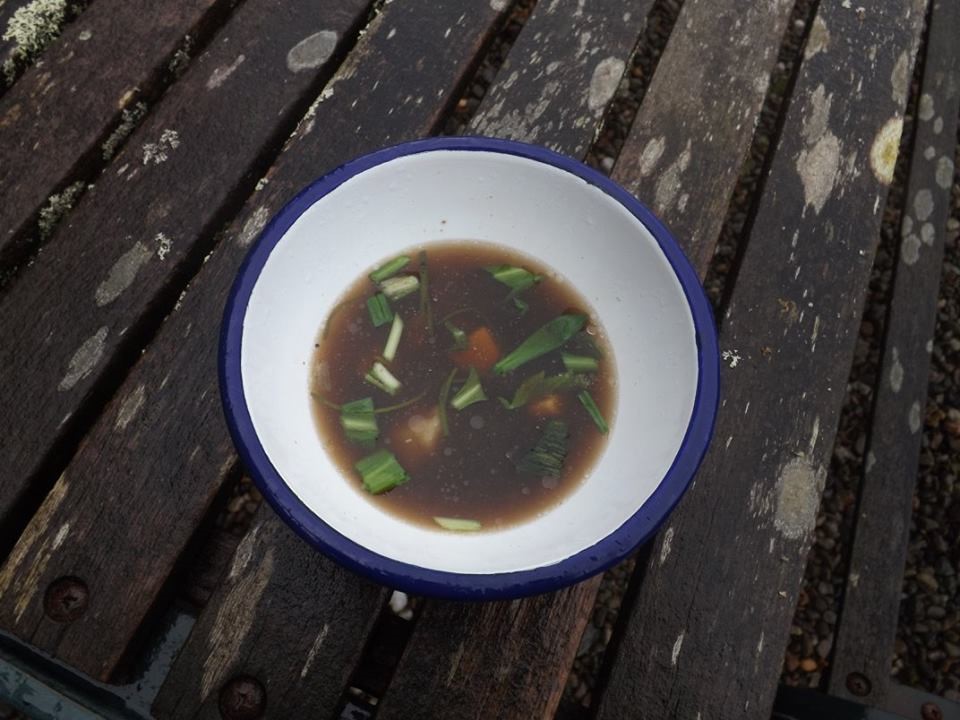 You really can live off the land, and sea! Visit Mark's website www.gallowaywildfoods.com for more information on foraging. He has some great tips and recipies. We particularily enjoyed his wild garlic pesto.
Thanks for reading this – I hope it inspires you to go foraging! Or at the very least, for a gin!