Social media has its downsides but can also be a fantastic tool for connecting with people and making discoveries.
We were recently tagged on Twitter by the Friends of Cambusnethan Priory who were celebrating the birthday of the architect who designed the priory, James Gillespie Graham. Gillespie Graham was a prominent Scottish architect in the early 19th Century and produced a vast portfolio of work in his lifetime, including Torrisdale Castle.
The Friends used the hashtag, #JamesGillespieGrahamWeek to share images of his work from all around Scotland and it was fascinating to see the characteristics many of them share with Torrisdale.
He was known for his Scottish baronial style and was also heavily influenced by the Gothic Revival movement. This is so evident in the features of Torrisdale Castle, which I must confess, we take completely for granted on a daily basis! Having discovered the research by the Friends of Cambusnethan Priory however, I for one, have been paying closer attention to the intricacies of the design in this house.
General Keith Macalister, who built Torrisdale, intended to live here as a primary residence and Gillespie Graham succeeded in creating a homely space, all be-it quite grand and austere. The turreted entrance porch is classic Gillespie Graham, with it's arched window features.  The stained glass was put in at a later date, possibly when the castle was extended by William Macalister Hall, Niall's great grandfather.  A testament to Torrisdale's primary function as a family home is the pane of plain glass which replaced its stained glass predecessor following an incident with a football in the '80s!
Sadly General Keith never lived at Torrisdale and after a brief, unhappy marriage, he died with no heir.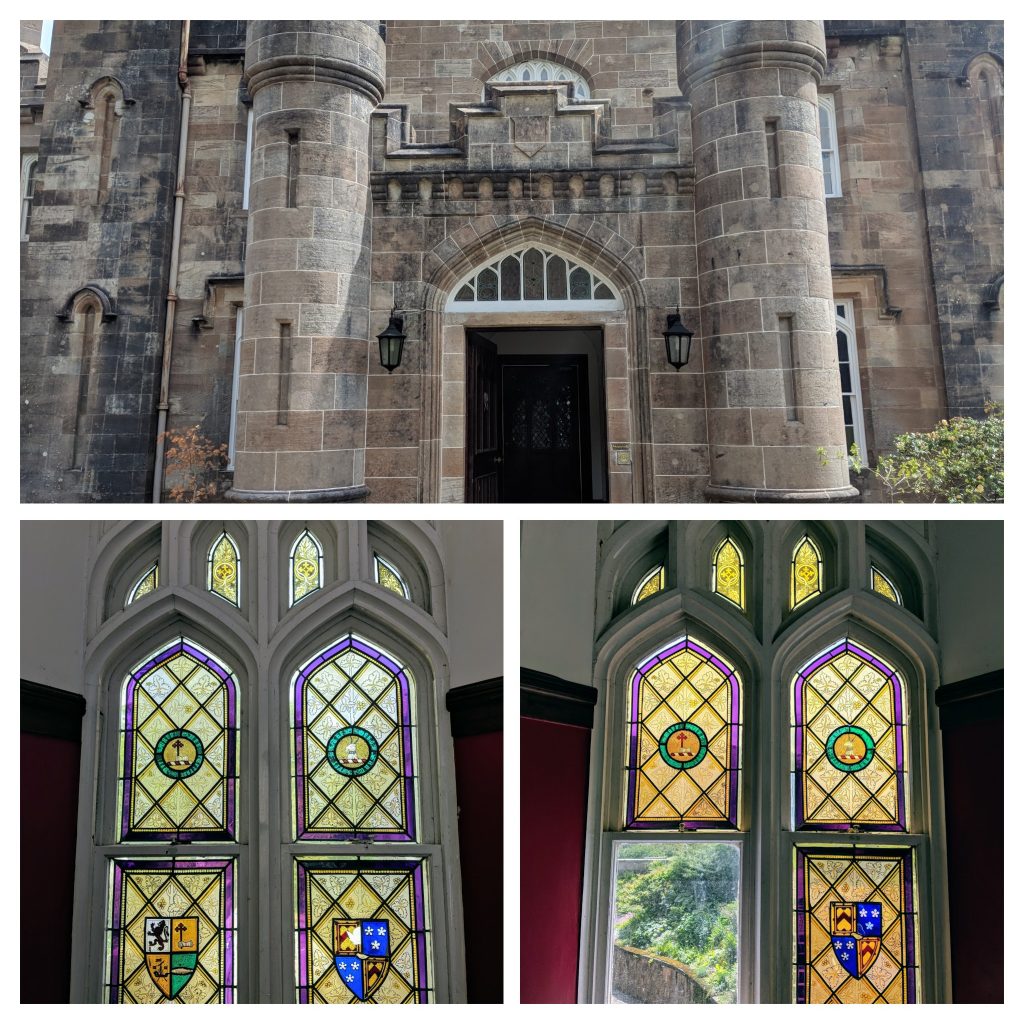 Many of the original carved features in the doors and windows are still intact today, testament to the skill and craftsmanship deployed 200 years ago. Our dining room has two wonderful curved doors which inspire gasps of delight in visitors but which, once again, we have sadly grown accustomed to. I should mention that we don't often use the dining room – dinner is usually served in the humble kitchen!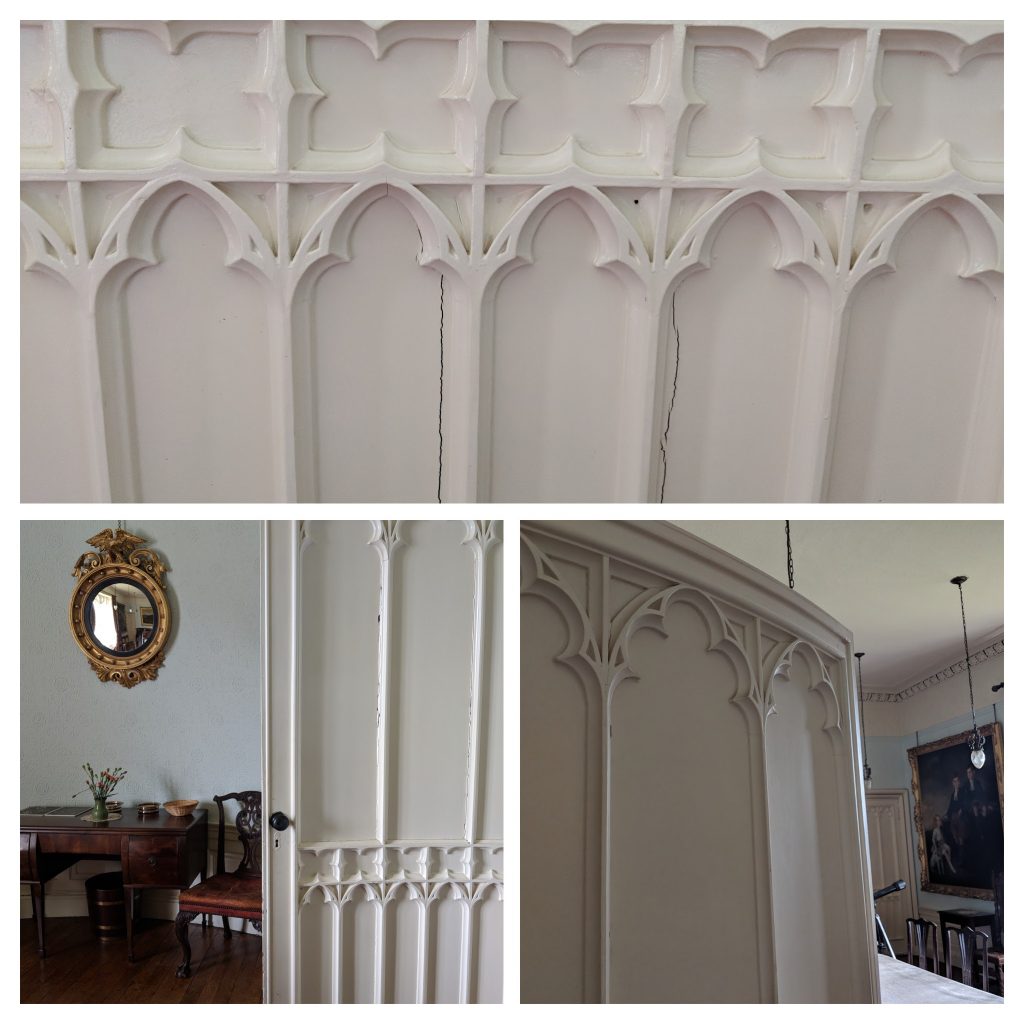 Torrisdale Castle was extended to the north and south in the early 1900, by William Macalister Hall. He employed the services of Henry Edward Clifford to design the extensions and more than doubled the size of the house.
Clifford's design is entirely sympathetic to Gillespie Graham's, and an observer would never know that the original house was much smaller.
Other examples of Gillespie Graham's work can be seen all over Scotland, from Armadale Castle on the Isle of Skye to the Cambusnethan Priory, both now sadly in ruins, but many remain functioning and intact such as Duns Castle and Ayton Castle.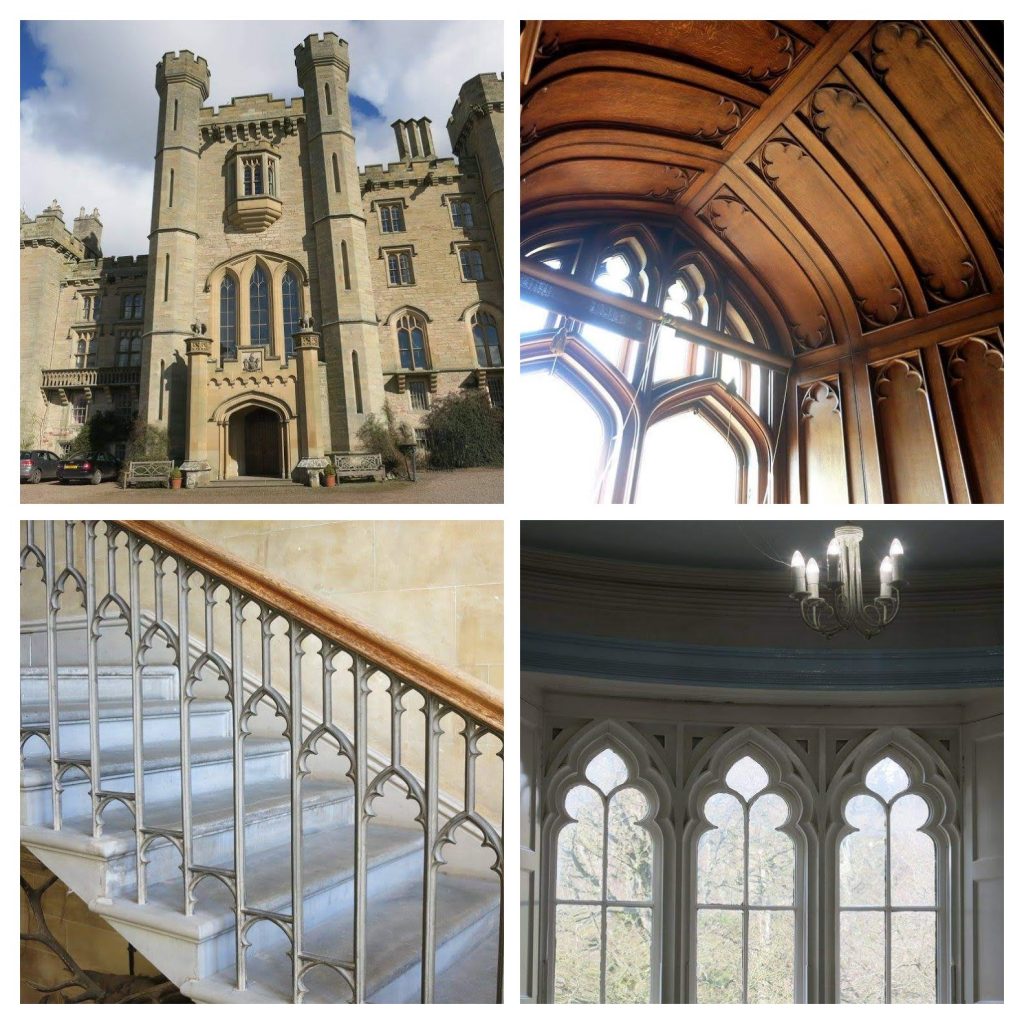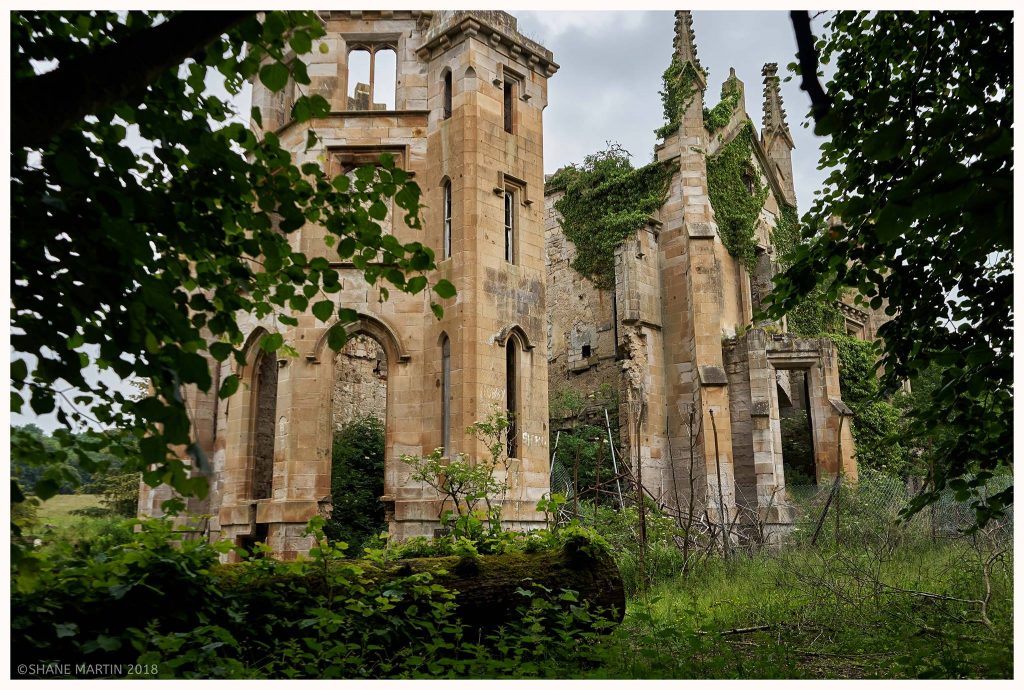 We will endeavour to keep Torrisdale Castle functioning and intact for as long as possible although the 5th generation of Macalister Halls don't have the same appreciation for fine architecture! It's never to early to educate them though. The charm of Torrisdale is that although there is no denying it is a castle, at its heart it is just a family home. We do occasionally blitz the place for esteemed guests but more often than not we're tripping over barbie dolls or crippling ourselves stepping on lego just crossing the hall. I may concede to dusting James Gillespie Graham's intricate carved features more often and will try not to curse the man in the process!